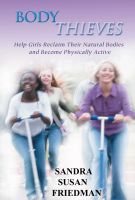 Body Thieves
Adolescent girls are caught in a societal crisis concerning body image and size. Body Thieves provides information and skills to help them reclaim their natural bodies, become physically active and get on with their lives. Contains valuable information about boys and their problems as well to help illustrate the gender differences in development and culture. Full bibliography and resource list.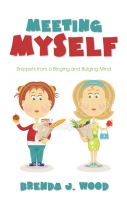 Meeting Myself-Snippets from a Binging and Bulging Mind
(5.00 from 2 reviews)
meeting myself is the story of brenda's journey through bulimia, doubt and unbelief into healing and wholeness in Christ. take a glimpse into the dark world of addictions, abuse and eating disorders, and laugh at the same time. brenda really and truly gets it! you are not alone.you won't be able to put this book down.