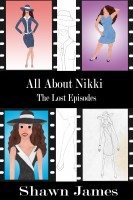 All About Nikki- The Lost Episodes
In these lost episodes from the Fabulous first and Sensational second seasons of All About Nikki readers will get a look at the stories that didn't make it into the All About Nikki books, and an insight into Shawn James' creative process.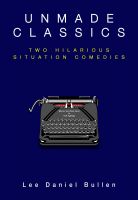 Unmade Classics: Two Hilarious Situation Comedies
'Unmade Classics' features two situation comedies by Lee Daniel Bullen, bestselling author of 'Beset'. 'Where Are They Now?' and 'New Ageing' were both optioned by production companies but sadly chopped during the financial crisis cutbacks. Hope remains they'll make it on the screen one day, until then they're proudly presented in this modestly-titled and hilarious eBook!