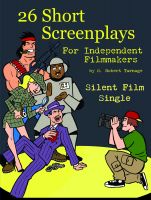 "Pee Shy" A Silent Short Film Script
by

Robert Turnage
This silent short film screenplay tells its story entirely through pantomime, acting, and visual presentation. It is structured like some TV commercials–-a simple, silent, visual gag. But it's written without any narration, dialogue, or product placements. Some of history's best silent film images evoke excitement, awe, and joy. This one depicts etiquette in a men's restroom.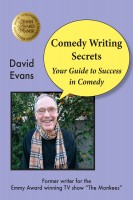 Comedy Writing Secrets
by

David Evans
Price:
$3.99 USD.
Words: 9,950. Language: English. Published: September 9, 2014. Categories:
Screenplays
»
Comedy
My first big job in comedy writing was writing for "The Monkees." We won the Emmy Award for Best Comedy. I also wrote 19 "love American Style" scripts. My humor book "THE GOOD BOOK...of Bible Cartoons" became a best seller. My new graphic novel has just won first place in "The National Best Books Awards" in the "Comics: Graphic Novels" category. It is due out in eBook format, January, 2015.