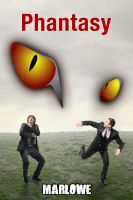 Phantasy
(3.28 from 25 reviews)
Story about a disgruntled young man who begins to therapeutically write and in the process, creates a fantasy world where, he ends up creating a monster which seems to be totally indestructible!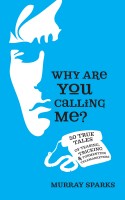 Why Are You Calling Me? 50 True Tales of Teasing, Tricking & Tormenting Telemarketers
In Why Are You Calling Me, comic mastermind Murray Sparks finds humour in turning the tables on telemarketers. From asking recruiters to help staff his exotic animal taxidermy business to convincing a cold-caller to help him invest in a deposed Nigerian king -- no telemarketer is spared from Murray's cheeky imagination. Each prank is comedy gold and sure to put a grin on your face.