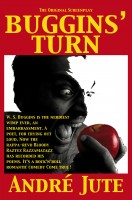 Buggins' Turn
(5.00 from 1 review)
W. S. Buggins is the nerdiest wimp ever, an embarrassment. A poet, for crying out loud. Now the rappa-revo Bloody Raztuz Razzamatazz has recorded his poems. And Buggins, with only a little prodding from Celia — the beautiful stockbroker — is blossoming into a guerilla consumer advocate. With violence and destruction of property. A rock'n'roll romantic comedy we all wish would come true.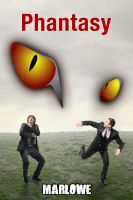 Phantasy
(3.28 from 25 reviews)
Story about a disgruntled young man who begins to therapeutically write and in the process, creates a fantasy world where, he ends up creating a monster which seems to be totally indestructible!