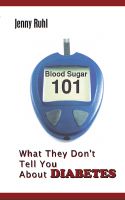 Blood Sugar 101: What They Don't Tell You About Diabetes
by

Jenny Ruhl
This bestselling book is based on the Bloodsugar101.com web site. It explores what peer reviewed research has learned about the causes of diabetes and diabetic complications and teaches how to normalize blood sugars by using the most effective dietary strategies and the safest drugs.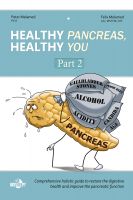 Healthy Pancreas, Healthy You. Part II. Healing Foods in the Digestive (Pancreatic) Disorders
by

Peter Melamed
Can we naturally increase pancreatic function and relieve many digestive and metabolic disorders by using healthy foods? Pancreas is a core for digestion. This book is the practical guide to healing liver, gallbladder and pancreatic disorders, IBS, GERD, metabolic syndrome, overweight, diabetes, allergy, Candida, acidity by healing foods. What to eat is as effective as when to eat and how to eat.