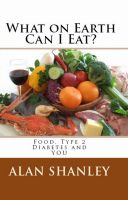 What on Earth Can I Eat? Food, Type 2 Diabetes and You
(5.00 from 1 review)
Whether you have just been diagnosed with diabetes or you have been fighting this condition for many years the single most confusing question facing you as a type 2 diabetic is "what should I eat?" We are bombarded with conflicting answers from all sides. They all claim to be right but many will be wrong. This book is intended to help you answer that question - for you.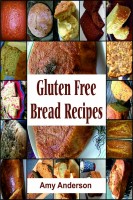 Gluten Free Bread Recipes
For anyone who suffers from celiac disease, finding baked goods that are gluten-free can be one of the biggest challenges. Finding ones that taste good and have a familiar texture is even more challenging. But don't get frustrated, because all is not lost. Gluten-free Breads at home is achievable -- it's not as difficult as you think.