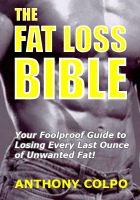 The Fat Loss Bible
(4.50 from 2 reviews)
The Fat Loss Bible is the ultimate fat loss guide! This groundbreaking tome destroys all those popular but misleading myths that are ruining your fat loss efforts. It explains in an 'idiot-proof' manner exactly how you can lose every last bit of unwanted fat! Find out why The Fat Loss Bible has been widely hailed as "the best fat loss book ever written", and how you can start losing fat today.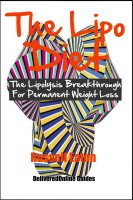 The Lipo Diet - The Lipolysis Breakthrough For Permanent Weight Loss
People fail to lose weight by not allowing the body's own weight-loss weapon to be switched on. This weapon is called 'lipolysis', a natural biological function that makes body-fat cells release their stored fat for burning as energy. The Lipo Diet is a completely new way of losing weight and regaining optimum health quickly and naturally.