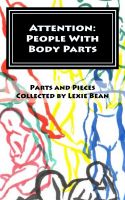 Attention: People With Body Parts
By
Lexie Bean
Price:
$2.99 USD.
Words: 24,020. Language: American English. Published: October 25, 2012. Category:
Essay
»
Literature
This is a book of letters. Letters to our body parts. Uncensored, Attention: People With Body Parts traces naked bodies with naked language in a collection of more than fifty parts and pieces written to our body parts.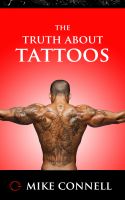 The Truth about Tattoos
The book of Leviticus bans Tattoos (and Cutting, Mutilation). This sermon looks at the natural/historical context (association with Slavery & Baal worship); as well as the spiritual context (Blood Covenants & Supernatural Laws), which relate to the Deliverance ministry (commonly known as Exorcism), an important part of the Great Commission, which is entrusted to all Believers.