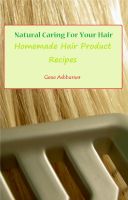 Natural Caring For Your Hair: Homemade Hair Product Recipes
Try making these natural hair products. Make hair treatments, hot oil treatments, conditioners, shampoos and colorants!! 100% healthy, no additives or unhealthy products that could impact your health or hair. Included in the book: Honey Conditioner, Nettle Conditioner, Sage Conditioner, Clean Scalp Rosemary Hair Rinse, Clean Scalp Sage Hair Rinse, Clean Scalp Thyme Hair Rinse and more.....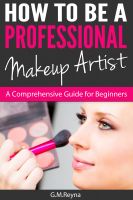 How To Be A Professional Makeup Artist- A Comprehensive Guide for Beginners
Have you ever dreamed of turning your passion for makeup into a fun and rewarding career but aren't sure how to get started or what to expect? 'How To Be A Professional Makeup Artist' is not a step-by-step makeup application manual but a career guide that provides clarity on what it takes to become a professional makeup artist.