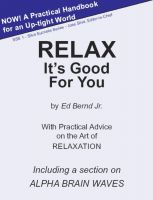 Relax It's Good for You
A practical guide for an uptight world. Don't let stress become distress and ruin your life. Tension can hurt your health, hamper your relationships, curtail your ability to concentrate and learn, lower your productivity and creativity and problem solving ability, and undermine your self-confidence and happiness. Includes practical tips and guidance to reduce the tension and stress in your life.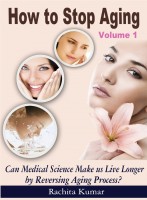 How to Stop Aging (Volume 1): Can Medical Science Make Us Live Longer by Reversing Ageing Process?
(5.00 from 1 review)
The question 'How to stop the ageing processes?' has engaged the human mind since inception of recorded civilization. During the last century medical science managed to double the life span of human species. Will the trend continue in future? This book examines facts from fiction as to what is happening in the field of anti-ageing and how we can delay our ageing process.