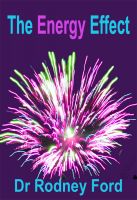 The Energy Effect: How to Create more Energy in your Life
by

Rodney Ford
Do you lack time or energy? Do you struggle to keep going all day? The ebook gives you complete answers on how to re-energize your life. Including: the right foods; weight control; cravings; thought awareness; your relationships; act decisively; have more fun! Dr Ford, food and medical expert, explains how to live each day with High Energy. It's time for you to experience The Energy Effect.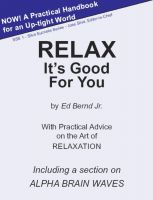 Relax It's Good for You
by

Ed Bernd Jr.
A practical guide for an uptight world. Don't let stress become distress and ruin your life. Tension can hurt your health, hamper your relationships, curtail your ability to concentrate and learn, lower your productivity and creativity and problem solving ability, and undermine your self-confidence and happiness. Includes practical tips and guidance to reduce the tension and stress in your life.