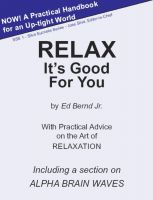 Relax It's Good for You
A practical guide for an uptight world. Don't let stress become distress and ruin your life. Tension can hurt your health, hamper your relationships, curtail your ability to concentrate and learn, lower your productivity and creativity and problem solving ability, and undermine your self-confidence and happiness. Includes practical tips and guidance to reduce the tension and stress in your life.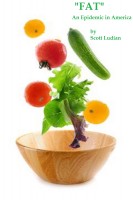 "FAT": An Epidemic in America
America is Fat. Obesity has reached Epic proportions. If Americans follow a plan with proper Fitness and Nutrition, Obesity can be a disease of the past. "FAT" will explain how to get your health on track with a proper plan and balance between exercise and nutrition. Read "FAT" to find a program that works best for you to enable a healthy lifestyle.