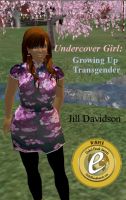 Undercover Girl: Growing up transgender
by

Jill Davidson
In 1966, on the edge of a puberty she doesn't want, a transgender girl hears a news story, and knows there are other people like her. Will she ever become her true self? A story of love, hope, friendship, growing up, and acceptance, with some comedy and terror thrown in.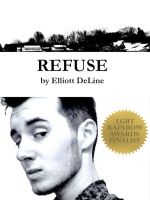 Refuse
by

Elliott DeLine
(4.56 from 9 reviews)
Dean, a 22-year old female-to-male-transsexual, is no LGBT poster boy. Unemployed, depressed, mid-transition, friendless, and still living in the upstairs bedroom of his parents' house, he can think of little to do but write his memoir. In the third person, he tells the tale of his would-be love affair with his college roommate, Colin, another trans man with a girlfriend and a successful band.