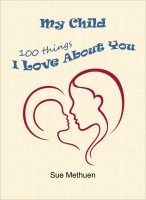 My Child: 100 Things I Love About You
A collection of short, loving messages for a young child. In this heartwarming little book, you will find ways to encourage a child in all aspects of life including boosting confidence and giving positive, gentle nudges to do better while showing unconditional love. Use this book's loving messages to encourage and inspire your own child and provide inspiration for even more loving thoughts.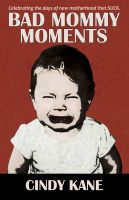 Bad Mommy Moments: Celebrating The Days of New Motherhood that SUCK
Welcome to Bad Mommy Moments: those short periods of time (that feel like eternities) when you do something "bad" that will haunt you for the rest of the day. Or week. Or forever. Using a humorous compilation of prose, poetry, photography, and graphics, blogger Cindy Kane tracks the two-year storm of new motherhood.