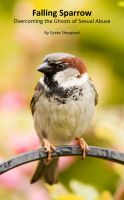 Falling Sparrow: Overcoming the Ghosts of Sexual Abuse
(5.00 from 1 review)
When someone sexually abuses a child, they steal their victim's dignity, trust, innocence, value, their ability to know truth, to feel accepted, and to fulfill their destiny. It affects every part of their lives. Speaker, mom, and grandma Greta Sheppard knows this because she was abused herself. She has helped hundreds of people overcome that pain and find these lost, but vitally important values.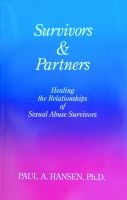 Survivors & Partners, Healing the Relationships of Sexual Abuse Survivors
This book will help couples (or individuals) who are facing healing the effects of the wounds of childhood sexual abuse on their relationships. It provides both the survivor and the partner an in-depth understanding of the factors affecting each of them and offers a clear guide to working through the necessary steps and issues for healing.