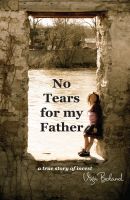 No Tears For My Father
(5.00 from 3 reviews)
Trapped in a web of deceit & confusion spun by her father from the age of 11, the author shares her true story of incest in the hopes that by coming out from under years of sexual abuse, other victims will be encouraged to do the same. This is an important, no-holds-barred book complete with graphic scenes and language because "that's the way it happened and that's how it must be told."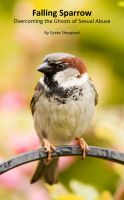 Falling Sparrow: Overcoming the Ghosts of Sexual Abuse
(5.00 from 1 review)
When someone sexually abuses a child, they steal their victim's dignity, trust, innocence, value, their ability to know truth, to feel accepted, and to fulfill their destiny. It affects every part of their lives. Speaker, mom, and grandma Greta Sheppard knows this because she was abused herself. She has helped hundreds of people overcome that pain and find these lost, but vitally important values.