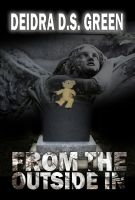 From the Outside In
by

Deidra D. S. Green
A five year old is brutally murdered. Her mother, a social worker, is found culpable but is not the primary killer. The people responsible for her protection have ultimately failed her. The media doesn't have the whole story, but someone else does. She is looking From the Outside In.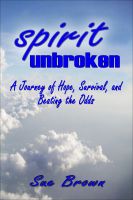 Spirit Unbroken: My journey of hope, survival, and beating the odds of Child Abuse
by

Sue Brown
Although Spirit Unbroken:a journey of hope, survival,and beating the odds... (of an abusive childhood: sexual, physical, and emotional), might appear to be a novel, it is not. It is my personal story and how I came from that dark place to be successful, positive, and whole. Over the years, I have helped many and was urged to share my own insights. For the reader, it will be helpful and healing.