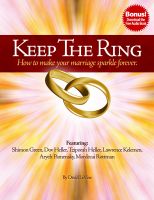 Keep The Ring - How to make your marriage sparkle forever.
(5.00 from 1 review)
Discover the wisdom to make your marriage filled with love, joy and trust. Like a marriage counselor in a book, Keep The Ring will show you how to get and give love... how to become the person you really want to be - through marriage. You need tools to build a house. Here are the tools you need to build your home! The wisdom and strategies in this book can make your marriage new again!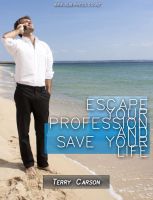 Escape your profession and save your life.
(5.00 from 1 review)
This book offers advice and inspiration for unhappy and stressed out professionals looking for a way to escape their current professional lives, to reinvent themselves and find a new and more satisfying work/life balance. Learn how to plan your escape.