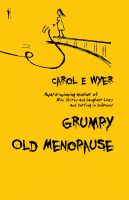 Grumpy Old Menopause
(4.00 from 1 review)
Grumpy Old Menopause - To be administered in one large dose for maximum effect.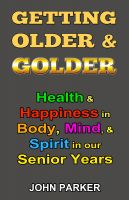 Getting Older and Golder
Getting Older and Golder: Happiness and Health in Body, Mind, and Spirit in our Senior Years is about abundant living and loving in our journey into older age. You will find stories and reflections on material needs, partnership, physical and mental wellbeing, happiness, retirement, aloneness, precious time, staying safe, refreshing mind and spirit – and grandkids. A life guide with a difference.