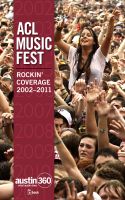 ACL Music Fest: Rockin' Coverage 2002-2011
With a timeline of articles and photos spanning 2002 to 2011, the Austin American-Statesman's award winning editorial staff and contributors trace the evolution of the Austin City Limits Music Festival from a small regional event in Austin's Zilker Park to one of the country's premiere destination music festivals. We recreate moments that will resonate with festival attendees and music fans alike.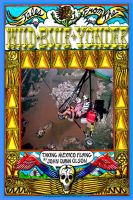 Tales From The Wild Blue Yonder *Taking Mexico Flying*
(5.00 from 1 review)
Take a flying safari to Old Mexico. Come along on a wild ride and never even leave your arm chair. Sky out with a wild cast of characters. Find out what flying's really all about!