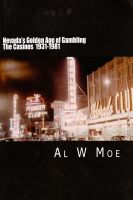 Nevada's Golden Age of Gambling
(5.00 from 1 review)
Before "Bugsy" Siegel" opened the Flamingo casino and created the Las Vegas Strip, the Mob was hard at work stealing Downtown casinos like the Las Vegas Club and the El Cortez from their original owners. Reno casino owners resorted to arson and murder to keep their money flowing, and they had Lake Tahoe casinos in their pocket too!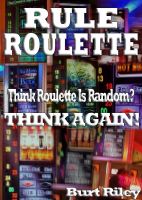 Rule Roulette
(5.00 from 1 review)
If you think Roulette is Random, THINK AGAIN! When you play Roulette you are actually playing against the Skill of the Dealers. I know that sounds crazy, the way that little ball bounces all over the wheel before it lands. But you can take it to the bank! The dealer can affect the outcome of the spin and does. It's 100% True! Learn their Secrets and how to Win consistently with Rule Roulette!