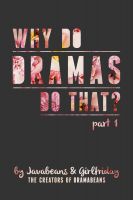 Why Do Dramas Do That? Part 1
by

Dimension Four
(5.00 from 3 reviews)
Have you ever devoted sixteen hours to watching a Korean drama and been left wondering, "Why do dramas do that?" The creators of popular television blog Dramabeans.com deconstruct Korean drama tropes and explain cultural nuances that regularly get lost in translation. An essential guide for longtime drama-lovers and new fans alike.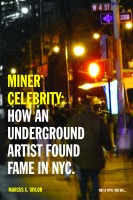 Miner* Celebrity: How An Underground Artist Found Fame In NYC.
by

Marcus X. Taylor
Chronicles some of the events and episodes leading up to Marcus Taylor aka Marvalous, successfully selling his music on the streets of NYC for 7 years. Included in his many supporters are an inordinate amount of celebrities, along with some not as recognized, but none-the-less interesting characters. This so-called underground emcee relates amusing, sobering, and insightful recollections.