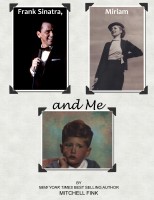 Frank Sinatra, Miriam, and Me
The book is about the author's childhood obsession with Frank Sinatra, from picking up and saving his cigarette butt. and seeing him perform in the company of mobsters, to later developing a professional relationship, which led to Sinatra giving the author what turned out to be the last formal interview he ever gave for publication, the YouTube audio link to which is included in the book.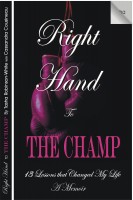 Right Hand to the Champ:13 Lessons that Changed My Life
Right Hand to the Champ is the highly anticipated memoir chronicling twelve years Tasha Robinson-White spent working for the iconic boxing champ Floyd Mayweather Jr. As she became the CEO of Mayweather Music and the President of the Floyd Mayweather Jr. Foundation, her life and career were forever changed by the complicated working environment she was a part of.