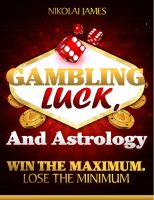 Gambling, Luck, and Astrology: Win the maximum, lose the minimum
This book describes how astrological aspects affect luck while gambling. Learn how to maximize your luck by knowing when to play so you will have the most chance of winning. The major astrological factors that influence luck are described. At certain times you are destined to win large amounts of money. Be at your favorite casino at those times to take home your jackpot.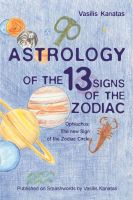 Astrology of the 13 Signs of the Zodiac
Astrology of the Thirteen Signs of the Zodiac is a book which explains a new theory in this ancient field of study. It was prompted by the fact that Western Astrology has outlived its lifetime and its elements have been rendered obsolete by its cousin, the science of astronomy.