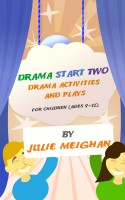 Drama Start Two: Drama activities and plays for children (ages 9 -12)
Drama Start 2 is a collection of drama activities and plays suitable for children between the ages of nine and twelve. This book is also suitable for anyone working with children in a setting where drama is used, such as community groups, out-of-school care facilities, therapeutic group work and so on.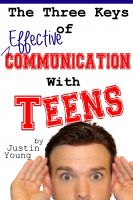 The Three Keys of Effective Communication with Teens
(4.50 from 2 reviews)
Parents & educators: Ever wonder why you can't seem to get through to teenagers? In this mini-ebook, motivational youth speaker & Teen Life coach, Justin Young, reveals the Three Keys of Effective Communication that will help you build relationships of trust to empower you to help teens. There's no magic pill; but there is a magic process, and it starts with Communication!