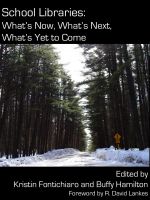 School Libraries: What's Now, What's Next, What's Yet to Come
(5.00 from 1 review)
A crowdsourced collection of over 100 essays from around the world about trends in school libraries written by librarians, teachers, publishers, and library vendors. Edited by Kristin Fontichiaro and Buffy Hamilton. Foreword by R. David Lankes. Photographs by Diane Cordell.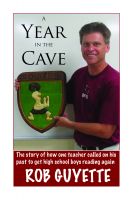 A Year in the Cave
(5.00 from 1 review)
Spend a year in the classroom of public high school teacher Rob Guyette, who created an all-boys English program in De Pere, Wisconsin, that has turned reading from a dreaded task into many boys' favorite subject. Guyette, who attended an all-boys high school 25 years ago, takes readers through the ups and downs of a year as a teacher and shares how he gets boys to read more often -- and like it!