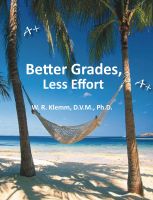 Better Grades, Less Effort
(4.83 from 6 reviews)
This book is for any working professional engaged in on-the-job training programs. It will also help workers master their field and become more competent — more likely to be successful. The book will have special value for students, especially those in high school or college. It will also help elementary school children, though the tips should be read and explained by the parents.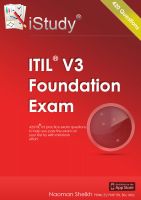 iStudy ITIL Foundation Exam - 420 Practice Exam Questions
Do you want to make sure you pass the ITIL Foundation exam on your first try? You've come to the right place for help. iStudy ITIL Foundation Exam has been created by industry insiders to give you every advantage for full exam preparation with 420 sample questions with complete explanations and answers.