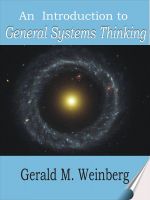 An Introduction to General Systems Thinking
For more than thirty-five years, this book has been hailed as an innovative introduction to systems theory, with applications in software development and testing, medicine, engineering, social sciences, architecture, and beyond. Used in university courses and professional seminars all over the world, the text has proven its ability to open minds and sharpen thinking.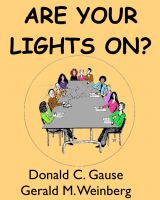 Are Your Lights On?
Whether you are a novice or a veteran, this powerful little book will make you a more effective problem solver. Anyone involved in product and systems development will appreciate this practical guide, which has become a cult classic. "...one of the funniest, yet helpful books in print. The authors do a great job in making difficulties into anecdotes while providing helpful & valuable advice"