Sub-categories:
American | European | African | Asian | Anthologies | Russian | Middle Eastern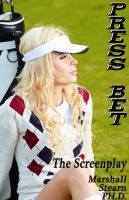 Press Bet: The Screenplay
Ann Carter is a competitive golfer. She elicits the help of an older, misogynistic, Zen oriented caddy. They have a contest, he wins; she plays his way and wins the club championship. Their admiration for one another grows. They fall in love, and are discovered. She is forbidden to see him. He is fired from the course, takes a job in Australia. When he leaves she finds out something earthshaking.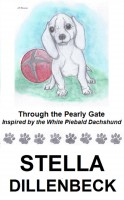 Through the Pearly Gate
The Dachshund adventures continue with Pearl, a white piebald Dachshund. We grieve the loss of her original family and rejoice as a friend of the family takes her into his home and heart. She lives the life all Dachshunds were born to live. Join me in this exciting adventure!