Sub-categories:
American | European | African | Asian | Anthologies | Russian | Middle Eastern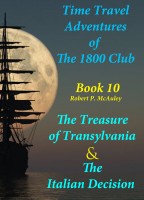 Time Travel Adventures of The 1800 Club: Book X
by

Robert P McAuley
Story 1 When one of the Time Watchers of the future finds out that he inherited a huge fortune, he decides to give it all to third world hospitals. However, it has been lost for centuries and is buried somewhere in Transylvania. Story 2 Italy almost changed history by signing a separate peace pact with the German's in WW1, which could have caused France and Great Britain to lose the war.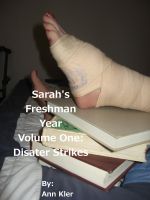 Sarah's Freshman Year - Volume One - Disaster Strikes
by

Ann Kler
Sarah is beginning her Freshman year of college all alone on a great big campus. She meets a nice boy and begins to date him. At her first football game she badly sprains her ankle. Her new boyfriend helps her through the traumatic experience of being on crutches on a big college campus. There relationship begins to blossom as he helps her cope with being injured.