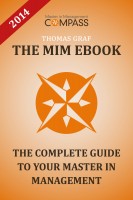 The MIM eBook: The complete guide to your Master in Management 2014
How do you find the best Master in Management (MIM)? This eBook will guide you - from your first thoughts on Business Masters to your final decision for a specific school and program. You learn the fundamental knowledge about MIM programs and the tools to analyze their quality. The author operates the platforms MIM Compass, MBA Compass, and DBA Compass and conducts the annual Global MIM Survey.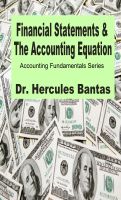 Financial Statements and the Accounting Equation
This study guide covers the fundamental accounting concepts that form the foundations of the discipline. Using easy to understand language, it deals with basic assumptions, the role and structure of financial statements, and the relationship between assets, liabilities and owner's equity in the accounting equation. Part of the Accounting Fundamentals Series.