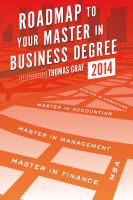 Roadmap to your Master in Business Degree 2014
Any business school will tell you that its MBA, Master in Management, or Master in Finance is the best. But the real question is: What's the best school for you? This book provides a framework that allows graduates and professionals to analyze schools and programs such that they find the optimal program: The ideal Master that maximizes the career benefits at reasonable costs.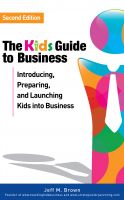 The Kids' Guide to Business
This book provides a kid-friendly approach to introduce, prepare, and launch kids into business. Kids take steps to develop a business and are easily engaged in business as they explore business basics and advanced business principles using the lemonade stand business case. Many business principles are taught from this simple business model of a roadside kiosk.