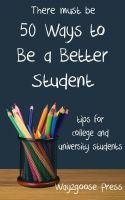 Fifty Ways to Be a Better Student: Tips for College and University Students
This little book provides a collection of tips and reminders for taking care of yourself and having a productive and happy time as you study. Whether you are an international student, an older non-traditional student, a student at a community college, or a "traditional" freshman at a four-year-college or university, there is a tip here to help you. Get a copy for yourself – or a student you love!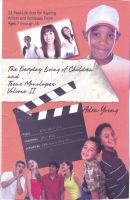 The Everyday Living of Children & Teens Monologues Volume II
To all the fans of the first guide, The Everyday Living of Children and Teens Monologues, Volume II is finally here! Acknowledged for creating an acting guide that placed a direct emphasis on promoting appropriate socialization skills, Ms. Young is back with fifty-two additional acts that address the multifaceted issues that kids of today's generation are faced with.