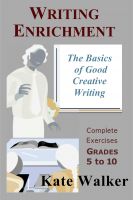 Writing Enrichment - The Basics of Good Creative Writing
(5.00 from 1 review)
NOT another book about coming up with ideas for stories, but how to actually WRITE them! These exercises are crafted around the specific process whereby students learn to write. (See introduction.) Low stress for teachers & students alike. No pre-class prep. Open the booklet & read. Also suit homeschoolers. A radically new approach, originally developed for students with learning difficulties.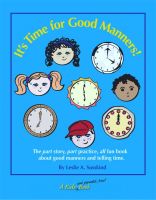 It's Time for Good Manners!
Part story book, part practice book, all parts fun! Children learn good manners -- and how to tell time -- with this colorful activity book. They'll spend the day with Torie, Tad, Tessa and Tyler and see how it's time for good manners all day long. And then they'll get the chance to practice telling time -- all while enjoying the cute clock designs, and without realizing they're learning.