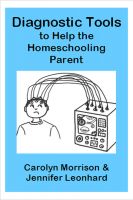 Diagnostic Tools to Help the Homeschooling Parent
Diagnostic Tools to Help the Homeschooling Parent contains four fun and simple quizzes that are amazingly accurate and surprisingly reliable. Find insight, direction and answers to the questions that homeschooling parents ask every June & January: Am I using the homeschooling method that is the best fit for my family? Am I teaching my kids in the way they learn best? Am I doing enough?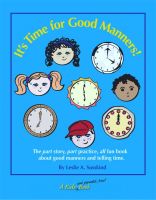 It's Time for Good Manners!
Part story book, part practice book, all parts fun! Children learn good manners -- and how to tell time -- with this colorful activity book. They'll spend the day with Torie, Tad, Tessa and Tyler and see how it's time for good manners all day long. And then they'll get the chance to practice telling time -- all while enjoying the cute clock designs, and without realizing they're learning.