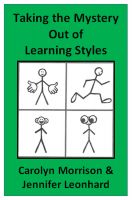 Taking the Mystery Out of Learning Styles
by

Carolyn Morrison
Learn how your children learn and how to teach them effectively so they can learn efficiently. This book is an in-depth look at the everyday behaviors and personality traits that reveal learning styles, and it shows how to expand your students' learning abilities for success now and throughout their lives.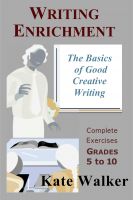 Writing Enrichment - The Basics of Good Creative Writing
by

Kate Walker
(5.00 from 1 review)
NOT another book about coming up with ideas for stories, but how to actually WRITE them! These exercises are crafted around the specific process whereby students learn to write. (See introduction.) Low stress for teachers & students alike. No pre-class prep. Open the booklet & read. Also suit homeschoolers. A radically new approach, originally developed for students with learning difficulties.