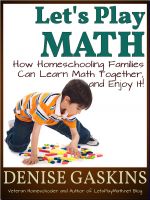 Let's Play Math: How Homeschooling Families Can Learn Math Together, and Enjoy It!
(5.00 from 1 review)
If you are like many homeschooling parents, math is not your favorite subject. Would you like to break out of the textbook mold and explore math through "living" books and activities? Whether you hope to replace your math program or just to supplement it, Denise Gaskins will show you how to turn math into a learning adventure for the whole family.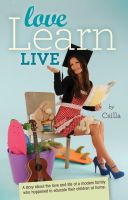 Love Learn Live
Love Learn Live is one mother's heart-warming story about how she and her family chose to love, learn and live with their children rather than give them up to the 'system' at an early age. Love Learn Live explores (and detonates) many of the fears and myths associated with 'homeschooling', including the most prevalent and misunderstood of all concerns – the all-important SOCIAL question.