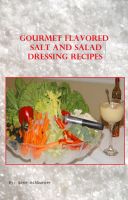 Gourmet Flavored Salt And Salad Dressing Recipes
Make your own delicious gourmet flavored salts and salad dressings. Recipes In This Book: Salad Dressing Recipes, Apple Vinaigrette, Avocado Salad Dressing, Bacon Mustard Salad Dressing, Balsamic Salad Dressing, Cilantro Dressing, talian Salad Dressing, Mayonnaise And Lemon Salad Dressing, Mustard Dressing, Poppy Seed Salad Dressing, Ranch Salad Dressing, Seaweed Salad Dressing and more.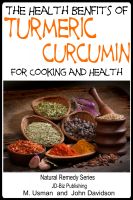 Health Benefits of Turmeric - Curcumin For Cooking and Health
This book will tell you about the health benefits of turmeric and how it cures & help fight fatal ailments. After reading this book, you will be surprised about how little you knew about this super spice and how including it in your daily life can bring back your body from the verge of expiration.