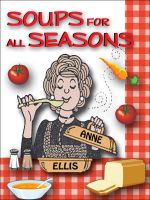 Soups For All Seasons
During the depression years, Anne Ellis watched her mother make three meals a day, mainly from foods produced on a small farm. Soups, along with homemade bread, were often the whole meal. The rich, beefy broth and home grown vegetables were economical, nourishing and delicious. Many of the recipes contained in this book have been handed down for many generations. Enjoy the best homemade soups!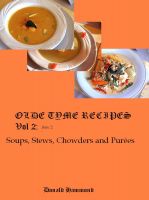 Olde Tyme Recipes Soups, Stews, Chowders and Purées
Soups, when properly prepared, are nourishing, as well as wholesome. Many of the plain soups can be made without much trouble, and with little expense. It is an acknowledged fact that a good soup or a broth is a most nutritive and sustaining diet. By partaking of good soup one is better prepared to enjoy the more solid portion of a meal. These recipes are from over a hundred years ago.