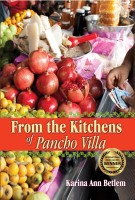 From the Kitchens of Pancho Villa
From the Kitchens of Pancho Villa is a cookbook containing over 230 authentic Mexican recipes from residents of a poor area in Mazatlán, Mexico known as Colonia Pancho Villa. It will show you how to make classic, authentic Mexican food - fast, easy, delicious, and inexpensively. Some recipes can be prepared (start-to-finish) in 10-15 minutes! Step by step instructions on techniques are provided.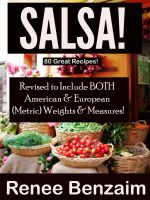 Salsa!
REVISED OCTOBER 2012 to include METRIC weights and measures, as well as American Standard measures. Salsa is one of the most enjoyable foods today, and it's great with tortilla chips, of course, but also makes a wonderful accompaniment with grilled foods, beef, fish, chicken, pork, and as a side dish. This eBook includes 80 delicious recipes, with a focus on fresh fruits and vegetables.