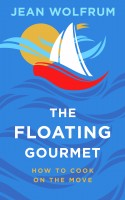 The Floating Gourmet - How To Cook On The Move
by

Jean Wolfrum
This is a travel/cook book describing a once in a lifetime cruising journey across the Atlantic ocean to Europe and back again. You will read about how to cook gourmet meals at sea in a galley kitchen. This is a close and personal adventure experiencing all the wonders and joys of life on a boat and the problems of breaking down both boat and people. Maybe make your own journey and eat gourmet.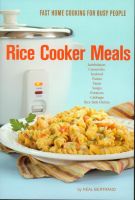 Rice Cooker Meals: Fast Home Cooking for Busy People
by

Neal Bertrand
(5.00 from 1 review)
Here's a fast, easy way to cook delicious, inexpensive, gourmet meals, most in just 30 minutes or less. Has 60 meals including jambalayas, seafood dishes, pastas, casseroles, soups, chili, potatoes, cabbage, sweet potatoes and much more! The Secret: one-pot cooking in a RICE COOKER with less mess to clean up! Amazing time-saving alternative to conventional cooking, right there on your counter.