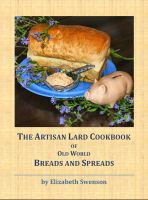 The Artisan Lard Cookbook of Old World Breads and Spreads
(5.00 from 1 review)
The Artisan Lard Cookbook of Old World Breads and Spreads opens with a few fond thoughts on source to table living and continues with a step-by-step description of home rendering lard. This practical old world cookbook shares kitchen tested, European breads and spreads recipes that use lard in their construction, and concludes with a helpful glossary of cooking and baking terms.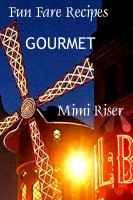 Fun Fare Recipes: Gourmet
In this book you'll find 25 glorious gourmet recipes, beginning with appetizers and ending with desserts, with elegant entrees in between. All are guaranteed pleasers, yet none require more than average cooking skill. Some, in fact, require almost no skill at all. They'll just make you look and feel like a master chef when you serve them. Enjoy the compliments!