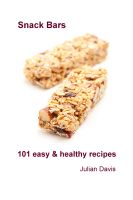 Snack Bars - 101 easy & healthy recipes
101 easy-to-prepare recipes for tasty, healthy snack bars. Many of these recipes are suitable for athletes and bodybuilders, but all are healthy alternatives to shop-bought snack bars.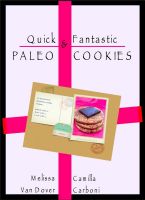 Quick & Fantastic Paleo Cookies
#ThePaleoPact is all about quick and fantastic Paleo cooking (and baking of course!). We believe that healthy eating doesn't have to mean unadventurous eating, so we create and experiment with Paleo friendly recipes and then share them with you. These cookies are easy to make and are completely natural, organic, antioxidant-rich, preservative free, allergy free and delicious.