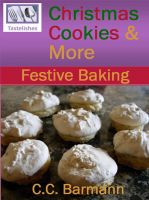 Tastelishes Christmas Cookies & More - Festive Baking
Christmas Cookies & More showcases exquisite, high-quality cookie recipes with a variety of the finest handmade European cookies made from scratch with natural ingredients. This inspiring full-color photo-illustrated Tastelishes baking book pays attention to detail. These handmade delicacies enhance the Holiday Season and are perfect as an everyday special treat.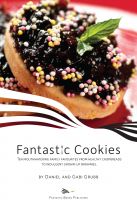 Fantastic Cookies
(5.00 from 1 review)
A collection of original cookie recipes ranging from fun children-friendly creations to delicious adult treats. The 'Fantastic' series is created by husband and wife team Dan and Gabi Grubb who live a peaceful existence on an old farm in a sleepy village in North-East England.