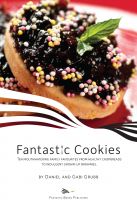 Fantastic Cookies
(5.00 from 1 review)
A collection of original cookie recipes ranging from fun children-friendly creations to delicious adult treats. The 'Fantastic' series is created by husband and wife team Dan and Gabi Grubb who live a peaceful existence on an old farm in a sleepy village in North-East England.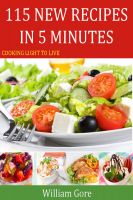 115 recipes in 5 minutes for holiday. Cookbook FREE Dowload
(5.00 from 1 review)
FREE Dowload Cookbook of Recipes. You dont know how to prepare your favourite dishes? Do You want to save your private time? Do You want to be healthy? So - the best recipes to live long and happily. Cookbook in 5 minutes.