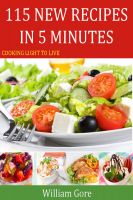 115 recipes in 5 minutes for holiday. Cookbook FREE Dowload
(5.00 from 1 review)
FREE Dowload Cookbook of Recipes. You dont know how to prepare your favourite dishes? Do You want to save your private time? Do You want to be healthy? So - the best recipes to live long and happily. Cookbook in 5 minutes.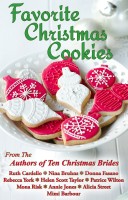 Favorite Christmas Cookies
By
Helen Scott Taylor
,
Ruth Cardello
,
Nina Bruhns
,
Donna Fasano
,
Rebecca York
,
Patrice Wilton
,
Mona Risk
,
Annie Jones
,
Alicia Street
, &
Mimi Barbour
Price: Free! Words: 9,380. Language: English. Published: October 13, 2014. Category:
Nonfiction
»
Cooking, Food, Wine, Spirits
»
Cookies
(5.00 from 1 review)
A book full of delicious cookie recipes to share with the family this Christmas! In this book, you'll find favorite cookies of the heroes and heroines in the Ten Christmas Brides romance-novel boxed set. They are the authors' gifts to you this holiday season. Enjoy these special goodies and have a wonderful Christmas. Best wishes from the authors of Ten Christmas Brides!