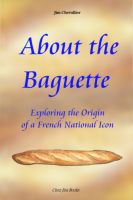 About the Baguette: Exploring the Origin of a French National Icon
Where did the baguette come from? A simple enough question, but this search for an answer ranges from the long breads of Babylon and Egypt to the first long (but wide) breads in France to the gradual evolution of long narrow breads from the eighteenth into the twentieth century, resulting in both the roll-sized "flute" and the gigantic jockos of the nineteenth century.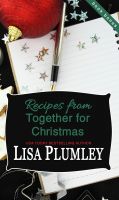 Recipes from Together for Christmas by Lisa Plumley
Official version featuring Kristen Miller's delicious recipes for pies-in-a-jar as served at the (fictional) Galaxy Diner in Kismet, Michigan. Also includes a bonus first-chapter excerpt from Together for Christmas and a complete Lisa Plumley book list.