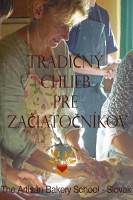 Tradičný chlieb pre začiatočníkov
Tradičný chlieb je často kváskový, ale začiatočníci môžu dosiahnuť rovnako pôsobivý výsledok bez použitia kvásku. Tajomstvo úspechu je ukryté v procese nazývanom spomalenie. Táto kniha vám ukáže, ako môžu s pomocou chladničky piecť tradičný chlieb aj veľmi zaneprázdnení ľudia.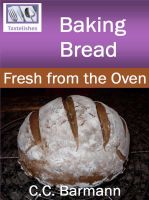 Baking Bread - Fresh from the Oven
Baking Bread – Fresh from the Oven showcases irresistible bread recipes for aromatic handmade breads made from scratch with natural ingredients. This beautiful full-color photo-illustrated book pays attention to detail and makes baking a joy. Each recipe is easy-to-follow and keeps the process, techniques, and ingredients simple.