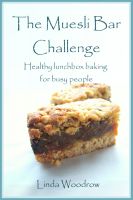 The Muesli Bar Challenge
by

Linda Woodrow
Fast, easy real food, healthy enough for school lunch boxes, robust enough to survive the trip, and approved by school age reviewers.These are low fat, low sugar recipes, based on fresh seasonal ingredients, that went to school in a lunch box, never came home in the lunch box, and were rated by the reviewers as better than a muesli bar in every way. With pictures. Both US and Australian measures.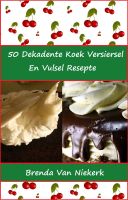 50 Dekadente Koek Versiersel En Vulsel Resepte
by

Brenda Van Niekerk
Probeer hierdie maklike, dekadente koek Versiersel en Vulsel resepte. 'n Paar resepte in die boek: Heuning Kardemom Botter Versiersel, Pistachio En Lemon Versiersel, Botterkaramel Versiersel, Gekookte Versiersel, Fudge Versiersel, Koffie Room Versiersel, Grondboontjiebotter Versiersel, Pampoen Versiersel (Pumpkin Pie Frosting), Sjokolade Whiskey Ganache en baie, baie meer....