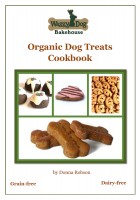 Waggy Dog Bakehouse Organic Dog Treats Cookbook
Bake your own dog treats and spoil your pooch with these delicious and healthy organic recipes! Suitable for most dogs including those with common allergies, this book is the perfect gift for all dog lovers.Includes: Grain and dairy-free recipes and tips; Ingredients and nutritional benefits; Birthday cakes and biscuits; Doggy dairy-free ice-cream and Holiday gifts.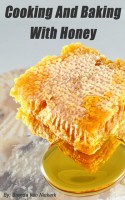 Cooking And Baking With Honey
Try making these easy, decadent honey recipes. Some of the recipes within the book: Honey Chicken, Honey Chicken Wings With Cinnamon Dip, Honey Sesame Chicken, Honey Guinness Duck, Honey Mustard Fried Banana, Honey Poppy Seed Salad Dressing, Honey And Lemon Marinade, Honey Nut Dip, Honey Filled Sopaipillas, Honey Buttermilk Bread, Honey Bread Sticks, Honey Fruit Bread and much, much more....