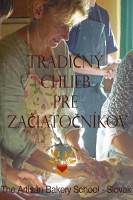 Tradičný chlieb pre začiatočníkov
Tradičný chlieb je často kváskový, ale začiatočníci môžu dosiahnuť rovnako pôsobivý výsledok bez použitia kvásku. Tajomstvo úspechu je ukryté v procese nazývanom spomalenie. Táto kniha vám ukáže, ako môžu s pomocou chladničky piecť tradičný chlieb aj veľmi zaneprázdnení ľudia.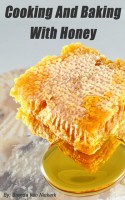 Cooking And Baking With Honey
Try making these easy, decadent honey recipes. Some of the recipes within the book: Honey Chicken, Honey Chicken Wings With Cinnamon Dip, Honey Sesame Chicken, Honey Guinness Duck, Honey Mustard Fried Banana, Honey Poppy Seed Salad Dressing, Honey And Lemon Marinade, Honey Nut Dip, Honey Filled Sopaipillas, Honey Buttermilk Bread, Honey Bread Sticks, Honey Fruit Bread and much, much more....