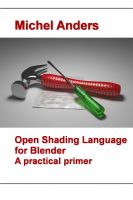 Open Shading Language for Blender
(4.00 from 1 review)
Learn how to program Blender's scripted shader nodes in Open Shading Language to get the most out of Blender's Cycles rendering engine. Using practical examples and clear illustrations this book will take you from simple patterns all the way to complex materials in small and gentle steps.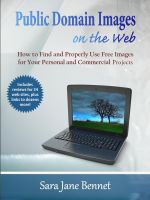 Public Domain Images on the Web
(5.00 from 1 review)
This e-book answers the question "Where can I get images I can use on my web site/blog/online store? Inside you will find explanations of copyright law, what to watch out for, and how to determine if an image is in the public domain. This book includes reviews for 34 web sites with public domain or Creative Commons licensed images, with examples of images available. 60 pages.